Blog
Critter Notices
ReAnimus Acquires Advent!
ReAnimus Press is pleased to announce the acquisition of the legendary Advent Publishers! Advent is now a subsidiary of ReAnimus Press, and we will continue to publish Advent's titles under the Advent name. Advent was founded in 1956 by Earl Kemp and others, and has published the likes of James Blish, Hal Clement, Robert Heinlein, Damon Knight, E.E. "Doc" Smith, and many others. Advent's high quality titles have won and been finalists for several Hugo Awards, such as The Encyclopedia of Science Fiction and Fantasy and Heinlein's Children. Watch this space for ebook and print editions of all of Advent's current titles!
Free Web Sites
Free web sites for authors (and others) are available at www.nyx.net.
Space Travel for SF Writers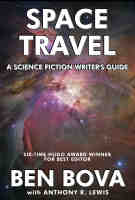 Hot off the presses from ReAnimus Press! Space Travel - A Science Fiction Writer's Guide— An indispensible tool for all SF writers that explains the science you need to help you make your fiction plausible. (Also via Amazon)
How to Write SF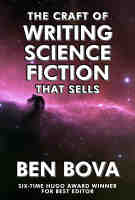 The Craft of Writing Science Fiction that Sells by Ben Bova, best-selling author and six-time Hugo Award winner for Best Editor. (This is one of the books your ol' Critter Captain learned from himself, and I highly recommend it.) (Also via Amazon)
Network speeding up
I'm switching the connection over to a new, shiny 10X faster network because of all the load. There might be bits of downtime as your boxes learn new addresses and things. Should be brief. Let me know of any prolonged outages you see.
Preditors & Editors Changeover
With the very sad passing of Dave Kuzminski, who ran P&E, I've taken over the P&E duties. Lots of what I hope are improvements; check it out at pred-ed.com.
Critters Server is Dying has been Replaced
See important details here in my blog. Let me know if you find anything that isn't working right. (Manuscripts are now available for this week, FYI.)
Book Recommendation
THE SIGIL TRILOGY: The universe is dying from within... "Great stuff... Really enjoyed it." — SFWA Grandmaster Michael Moorcock
Announcing ReAnimus Press
If you need help making ebooks from manuscripts or print copies—or finding great stuff to read—look no further! An ebook publisher started by your very own Critter Captain. (And with a 12% Affiliate program.) [More]
~~~
FEATURED BOOK
~~~
How Many Crits Can the Critters Ship, if the Critters Ship out Crits?
Recent # of crits per story. If you see one that looks lonely from this week, feel free to, y'know, have a look at it. (How lonely is lonely? Well, 15-20 crits is about average, so anything less is "below average".)
Last updated: Thu Oct 8 15:10:01 2015
Based on last critique filed at: Thu Oct 8 14:40:00 MDT 2015
This is updated hourly from 8am to 11pm. You may have to do a reload to get your browser to update the page. Count is of number of emails received for a story, and thus the actual count may be even lower (if there were email bounces, duplicates, etc.).
The manuscripts page (if you want to read one of these) is here.
Ms.# ... #crits
#25256 ... 1 The Vampire Groom part 1 - Primal Skies #14, by Kim Smeltzer (F)

#25257 ... 1 God's Gumshoe Draft 2 Chapters 30-32_first part_, by Russell Adams (F)

#25258 ... 0 Crown of the Halakith, Chapters 11-12, by Joel E. Roosa (F)

#25259 ... 6 Lynn's Escape, by Jeff Sullins (F)

#25260 ... 3 Fragment - Kaylen on the beach, by Ryan Anderson (SF)

#25261 ... 2 Fireman, by Christoph Weber (F)

#25262 ... 4 Form as Science Fiction, by Brad Preslar (SF)

#25263 ... 3 The Things We Leave Behind, by Nancy Fulda (SF)

#25264 ... 1 Impending Karma Strike, by Marc A. Criley (SF)

#25265 ... 2 The Forgotten King - Prologue + Chapter 1, by David Grant (F)

#25266 ... 0 Higher, My Gallows, by Aleksandra Pantic (F)

---