Captain's Blog
Critter Notices
Free Web Sites
Free web sites for authors (and others) are available at www.nyx.net.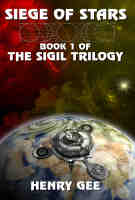 The Sigil Trilogy
If you're looking for an amazing, WOW! science fiction story, check out
THE SIGIL TRILOGY
. This is — literally —
one of the best science fiction novels I've ever read.
Space Travel for SF Writers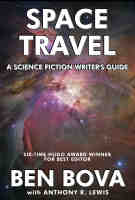 Hot off the presses from ReAnimus Press! Space Travel - A Science Fiction Writer's Guide— An indispensible tool for all SF writers that explains the science you need to help you make your fiction plausible. (Also via Amazon)
Critters Server is Dying has been Replaced
See important details here in my blog. Let me know if you find anything that isn't working right. (Manuscripts are now available for this week, FYI.)
Book Recommendation
THE SIGIL TRILOGY: The universe is dying from within... "Great stuff... Really enjoyed it." — SFWA Grandmaster Michael Moorcock
Announcing ReAnimus Press
If you need help making ebooks from manuscripts or print copies—or finding great stuff to read—look no further! An ebook publisher started by your very own Critter Captain. (And with a 12% Affiliate program.) [More]
~~~
FEATURED BOOK
~~~
How Many Crits Can the Critters Ship, if the Critters Ship out Crits?
Recent # of crits per story. If you see one that looks lonely from this week, feel free to, y'know, have a look at it. (How lonely is lonely? Well, 15-20 crits is about average, so anything less is "below average".)
Last updated: Thu Dec 12 19:10:01 2013
Based on last critique filed at: Thu Dec 12 18:17:46 MST 2013
This is updated hourly from 8am to 11pm. You may have to do a reload to get your browser to update the page. Count is of number of emails received for a story, and thus the actual count may be even lower (if there were email bounces, duplicates, etc.).
The manuscripts page (if you want to read one of these) is here.
Ms.# ... #crits
#23183 ... 3 Paradise Unwinding, by Levi Jacos (SF)

#23184 ... 2 Stairs To The Sky: A Fragmentary Retrospective, by Joanna Hoyt (F)

#23185 ... 4 Shrouded Goddess_chapters 2+3, by Patricia Moussatche (SF)

#23186 ... 6 Pawprints in the Aeolian Dust, by Eleanor Wood (SF)

#23187 ... 4 The Host with the Most, by Nicholas Stella (H)

#23188 ... 1 Eternity in an Hour, by Jack Calverley (SF)

#23189 ... 4 Tormented Souls, by Lee Dailey (F)

#23190 ... 3 Monday Blues, by Valentina Buffetti (F)

#23191 ... 0 Kauai - Jared and Kinsley, by Wayne Halm (F)

#23192 ... 1 Olympus Part I, by Neal Williams (SF)

#23193 ... 0 Hyphae, by Will Milner (SF)

#23194 ... 0 The Anonymous, by Tran Serum (SF)

#23195 ... 2 Recall This Best to Mind, by Vince Bonasso (SF)

#23196 ... 1 Abraham the Eskimo -- Part One, by Carlos Mano (SF)

#23197 ... 1 A Hitch in His Getalong, by Darin Ramsey (SF)

#23198 ... 3 Little Pink Robot, by Adam vanLangenberg (SF)

#23199 ... 2 Coetta's Clay, by Cody Sisco (SF)

#23200 ... 2 Between Sea and Shore, by Vanessa Fogg (F)

#23201 ... 4 Starship Epiphany: First Steps, by Luke Beahan (SF)

#23202 ... 1 Silverdirt, Chapters 3-4, by Brenna Raney (F)

---