Captain's Blog
Critter Notices
[It's Freebie Friday in the
Critters Store
...]
How to Write SF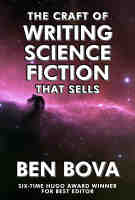 The Craft of Writing Science Fiction that Sells by Ben Bova, best-selling author and six-time Hugo Award winner for Best Editor. (This is one of the books your ol' Critter Captain learned from himself, and I highly recommend it.) (Also via Amazon)
Space Travel for SF Writers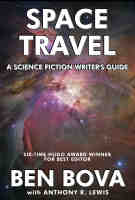 Hot off the presses from ReAnimus Press! Space Travel - A Science Fiction Writer's Guide— An indispensible tool for all SF writers that explains the science you need to help you make your fiction plausible. (Also via Amazon)
Critters Server is Dying has been Replaced
See important details here in my blog. Let me know if you find anything that isn't working right. (Manuscripts are now available for this week, FYI.)
Book Recommendation
THE SIGIL TRILOGY: The universe is dying from within... "Great stuff... Really enjoyed it." — SFWA Grandmaster Michael Moorcock
Announcing ReAnimus Press
If you need help making ebooks from manuscripts or print copies—or finding great stuff to read—look no further! An ebook publisher started by your very own Critter Captain. (And with a 12% Affiliate program.) [More]
~~~
FEATURED BOOK
~~~
error_reporting (E_ALL ^ E_NOTICE); if (!$name) { $name="Critters"; $textonly=1; } ?> if (!$newspage) include("/home/httpd/html/users/critters/notices.inc") ?>
Thoughts on Courteous Debating
The Critters newsgroup (sff.workshop.critters) has been deemed a No Flame Zone.
To encourage civil discourse on matters of importance, without invectives, a user posted these suggestions, herewith reproduced:
1) Exercise your writing skills by stating your point clearly in order to minimize alternative interpretations. Sarcasm, for example, might seem like an effective way of getting your message across. However, it is intellectually dishonest, and generally aims to score points rather than illustrate them. Be aware of the risk.
2) Check for understanding by asking if a poster really means what you think you are reading. For example: "Are you suggesting that coconuts migrate?"
3) Challange a postion, view point, thought process, mode of behavior, or method of expression. Never attack the person. For example: "That argument is based on the logical error of special pleading." Rather than: "I'm sorry you are too close-minded and defensive to agree with me."
4) If you are angry, walk away for a while. (Wait until tomorrow to write your reply, maybe even wait another day before you post it. If it's that relevant to life and the universe, time is NOT of the essence.)
6) Avoid the people you can't stand. (Use kill-files or just ignore them.)
5) Above all, think before you post. error_reporting (E_ALL ^ E_NOTICE); ?>