error_reporting (E_ALL ^ E_NOTICE); if (!$name) { $name="Critters"; $textonly=1; } ?> if (!$newspage) include("/home/httpd/html/users/critters/notices.inc") ?>
Captain's Blog
Critter Notices
Happy Critters Birthday Gift For Members
To celebrate Critters 18th birthday(!), all ebooks in the ReAnimus Press store are 25% off through this weekend! — with coupon code "crit13". Great books — writing, science fiction, horror, and lots more!
Free Web Sites
Free web sites for authors (and others) are available at www.nyx.net.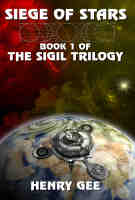 The Sigil Trilogy
If you're looking for an amazing, WOW! science fiction story, check out
THE SIGIL TRILOGY
. This is — literally —
one of the best science fiction novels I've ever read.
Space Travel for SF Writers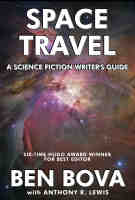 Hot off the presses from ReAnimus Press! Space Travel - A Science Fiction Writer's Guide— An indispensible tool for all SF writers that explains the science you need to help you make your fiction plausible. (Also via Amazon)
Critters Server is Dying has been Replaced
See important details here in my blog. Let me know if you find anything that isn't working right. (Manuscripts are now available for this week, FYI.)
Book Recommendation
THE SIGIL TRILOGY: The universe is dying from within... "Great stuff... Really enjoyed it." — SFWA Grandmaster Michael Moorcock
Announcing ReAnimus Press
If you need help making ebooks from manuscripts or print copies—or finding great stuff to read—look no further! An ebook publisher started by your very own Critter Captain. (And with a 12% Affiliate program.) [More]
~~~
FEATURED BOOK
~~~
List of Workshop Forums
You're not signed into a specific workshop, so either go to the forums as a guest (reading requires no login; if you decide you want to post, you can later log in there via Critters, Facebook, etc.) -or- click here to choose a workshop to log in with.
---
The Romance and Adult workshop forums require an age consent and are for workshop members only. If you are a workshop member, get the forum password here. error_reporting (E_ALL ^ E_NOTICE); ?>